Cent's Annual Teddy Bear Toss
---
---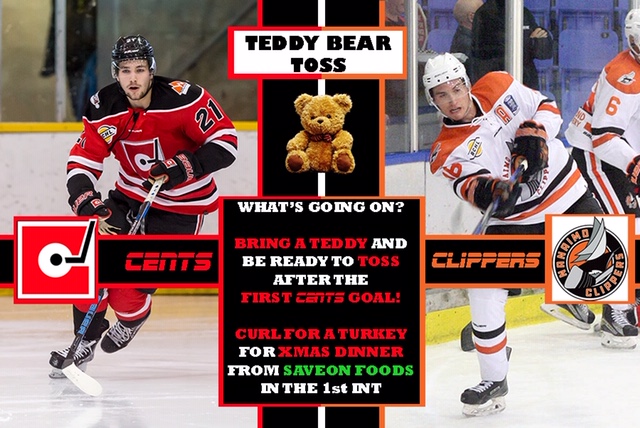 ---
Saturday, December 8th is the annual Teddy Bear Toss at the Cent's game. All teddys go towards the Nicola Valley and District Food Bank to be used for Christmas Hampers and also in old folks homes as part of a Holiday package as well!

All MMHA players & parents are encouraged to come out and bring along a teddy!

MMHA has tickets for the game, $5 kids & $10 adults. Limited tickets available only till Friday so get them fast!
These tickets WILL NOT be available at the door.

Please contact 250-378-7159 or email for pick up media@merrittminorhockey.com